From Family Business to International Bridal Brand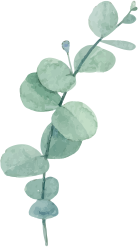 Conceived in 1980 as a family business in the Spanish city Fuente Palmera, The HIGARNOVIAS GROUP is dedicated to the design and production of wedding and ceremonial dresses for the most discerning female clientele.
A relatively new brand in Australia, Higar Novias offers a wide selection of hand-sewn and hand-tailored wedding dresses, groom and best man's suits, cocktail and Mother of the Bride dresses, communion suits, and accessories for all ranges. 
In addition to being one of the leading national brands in the bridal fashion industry, Higar Novias is currently available on 5 continents in more than 300 shops.

Spanish Craftsmanship by Local Artisans
Priding itself on staying true to its cultural traditions of handcrafting all products, Higar Novias designs and manufactures 100% of its products in Spain to ensure strict quality control standards in all phases of production, from initial design to final ironing and packaging.
Each aspect of the design and manufacturing process is carried out by professional Spanish artisans who are passionate about delivering exceptional quality and service standards. Higar Novias is proud to pay tribute to its "Made in Spain" heritage.

Handcrafted & Personalised to Each Woman's Unique Personality
Since their modest beginnings in 1980, Higar Novias have remained faithful to their philosophy of handcrafting as the best way to ensure exceptional quality of their dresses and accessories. After over four decades, the company is proud to continue this time-honoured tradition.
Their careful craftsmanship can be seen in all stages of their production, from the handstitched embroidery of the dresses to the hand-detailed matching accessories. As customers increasingly desire greater personalisation to suit their individual personalities and preferences, Higar Novias are more than happy to work closely with each bride to design and create the dress of her dreams to celebrate this joyous occasion.
find Higar Novias gowns at these stores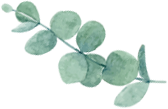 Nigar
     Novias
Collections…