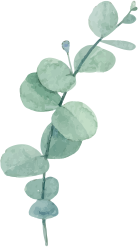 Turning Dreams into Dresses
Founded in 1953 in New York City, Mori Lee has grown from a small family business into one of the world's leading brands of designer wedding dresses and evening wear. Mori Lee is currently available in 3,000 shops worldwide.
On a mission to create beautiful dresses for all women, Mori Lee's designs are crafted to complement women's natural beauty and fit like a dream. Lovingly designed by Madeline Gardner and handstitched by seasoned dressmakers, their wedding dresses are size-inclusive and celebrate the diversity of women across all generations.
Mori Lee is here to turn your dreams into dresses, to make one of the most important days of your life truly memorable.
Mori Lee by Madeline Gardner

In Madeline Gardner's words, "We're not just making something to wear. We're making magic."
For over 25 years, Madeline Gardner's exquisitely designed Mori Lee wedding gowns, wedding dresses and evening gowns have been the driving force behind Morilee's growth and success. Madeline's creations feature a distinctive emphasis on elaborate beaded details and rich and sumptuous fabrics for timeless elegance and contemporary chic.
An internationally renowned bridal designer, Madeline Gardner strives to ensure that each dress is made to achieve the perfect fit, making you feel as good as you look.

Worn & Loved By Generations of Women
Just as Mori Lee was there for your mum, they're here for you, and they'll be here for your daughter too & their graduation formal dresses.
Madeline's inspiration comes from the amazing women who wear her dresses. From the generous use of rich fabrics to the meticulously detailed beadwork and innovative blend of traditional styling with more avant-garde influences, Madeline constantly seeks to achieve the perfect fit in her designs, knowing that how a dress makes you feel is just as important as how it makes you look.
Madeline Gardner is so much more than a dress designer. She's a fairy godmother making dreams come true with her magically creative skills and vision.
Unit 21 B, 1345 The Horsley Drive, Wetherill Park, NSW 2164
Tel (02) 9756 2148


7-9 Princess Highway
Fairy Meadow/Wollongong,
NSW 2500
Tel (02) 4283 6077





Shop 11A, 72 Basnett Street
Chermside West, QLD 4032
Tel 0448 044 881




1st Floor, 54-58 Payneham Rd,
Stepney, SOUTH AUSTRALIA 5069
Tel (08) 8362 0149

MORILEE - TOWD Bridal Starlight