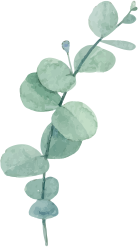 Handcrafted Sophistication
Founded in 1988 by Intersposa S.A., Jesus Peiro is a specialist brand in bridal wear catering for women with refined tastes and a discerning appreciation for elegance and contemporary fashion. In order to ensure the highest quality standards and impeccable finishing, all Jesus Peiro dresses are designed and manufactured entirely in Spain.
The Jesus Peiro brand is defined by handcrafted sophistication, the harmonious interplay between the volumes and textiles, an exquisite finish, and exclusive handmade accessories that are both elegant and refined.
Jesus Peiro is currently available in seven stores of its own in Spain, as well as in over 73 multi-brand stores throughout the country. Internationally, the brand is present in over 20 countries all over the world.

Born in 1964 into a family where graphic arts and aesthetics played an important part in her home environment, designer Merche Segarra unwittingly created her first bridal design at the tender age of eight on the occasion of her first communion.
She went on to pursue a Fine Arts degree, which was followed by her foray into fashion design. Upon completing her training in Milan, Merche embarked on a professional career that led to her joining Jesus Peiro in 2003, where she has been responsible for designing their bridal wear collections ever since.

Contemporary Classics Inspired by Women of the Modern World
Merche Segarra credits her artistic inspirations to women and the modern world they live in. As a designer who loves creating something useful as well as aesthetically pleasing, Merche endeavours to combine contemporary trends of the season with timeless classical styles for a fresh interpretation of the contemporary classics in each collection.
Since its inception, Jesus Peiro has regularly presented its collections at the annual Barcelona Bridal Week besides showcasing them at fashion shows at Pasarela Gaudí Novias and at international fairs such as The White Gallery in London and the New York International Bridal Week.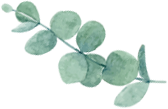 Jesus
     Peiro
Collections…